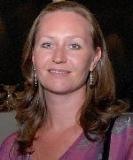 Emma is Mood Group Interiors Design Inspiration and Managing Partner. She lives in Malta with her husband Marcus and son Edward.

With over 15 years experience in the London and Middle Eastern Property Industry, she is passionate about the Luxury Residential Market and Sustainable Design.

Emma graduated from Middlesex University, London in 1995 with a Degree in Interior Architecture and is also LEED qualified. Having gained 10 years expertise in her field, it was no surprise when she left her London home and relocated back to Dubai, where she had studied in her formative years. Here, she handled works on a much larger scale, including projects on Palm Jumeriah, Palm Jebel Ali, Al Furjan and Jumeriah Village.

The broad range and scope of her chosen discipline, spreads across various aspects of Interior Design. Some of these are space planning, design development, budget management, material and furniture specifications.






When I'm in my studio, I have a helpful assistant 'Max Cat' an inquisitive English Long Hair. Max takes a personal interest in all that I'm working on, and asked to be included here. As you can no doubt see, it does wear him out!